2020 Ford Ranger
vs. Toyota Tacoma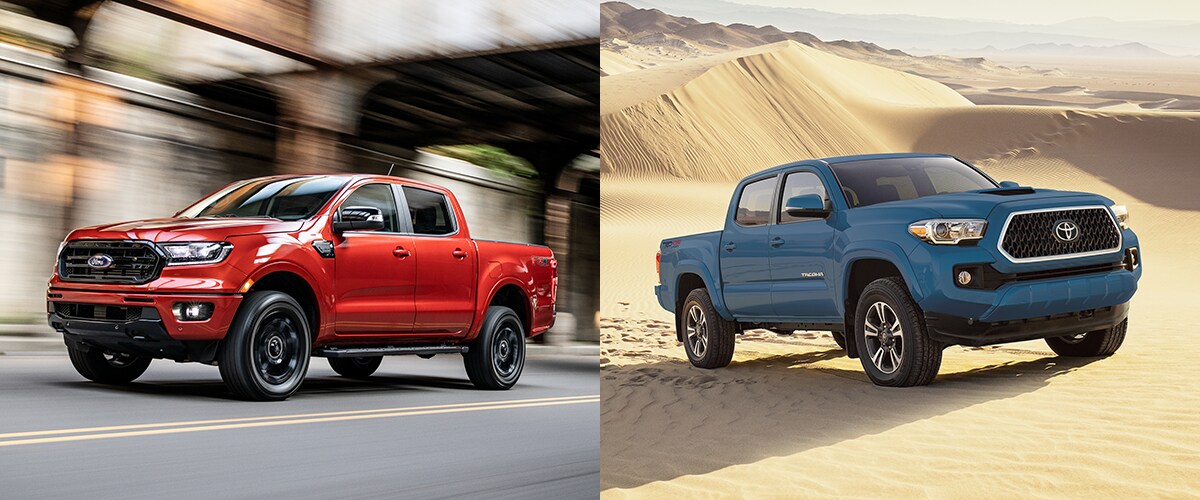 Compare the 2020 Ford Ranger to the 2020 Toyota Tacoma
If you're looking for a vehicle that supplies the Ford toughness and capability you need for your daily adventures, but you don't want a full-size truck, the 2020 Ford Ranger makes the perfect companion. The Ranger packs plenty of strength into a smaller package, making it ideal if you want a vehicle that can handle your commute and your weekend getaways with ease. Easy to maneuver around town, yet powerful enough to tow boats and other big toys, the Ranger is well-equipped for a wide variety of adventures. Even when stacked against rivals like the 2020 Toyota Tacoma, the Ranger shines.
| | | | |
| --- | --- | --- | --- |
| | Ford Ranger | Toyota Tacoma | |
| Horse Power | 270@5500rpm | 159@5200rpm | |
| Fuel Economy (city/hwy/comb.) | 21/26/23 | 20/23/21 | |
| Torque | 310@3000rpm | 180@3800rpm | |
| Roadside Assistance | 5 years/60,000miles | 2 years/25,000 miles | |
| Transmission | 10-speed shiftable automatic | 6-speed automatic | |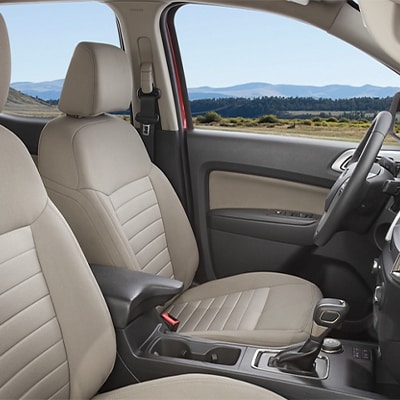 Performance
All new Ford Ranger models come with a turbocharged 2.3L EcoBoost engine that offers 270 horsepower and up to 310 pound-feet of torque. The Tacoma lags with its standard engine yielding only 159 horsepower and 180 pound-feet of torque. Even if you upgrade to the Tacoma's V6 engine, you still won't catch up to the Ranger's torquey turbocharged powerplant.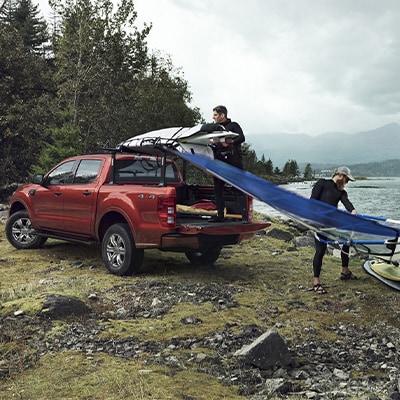 Towing and Hauling
The Ranger has a max towing capacity of 7,500 pounds and a max payload capacity of 1,860, which outperforms even the Tacoma's upgraded engine by a large margin. So, if you're looking for the truck with the most muscle, the Ranger can supply the power you need, and at a more affordable price.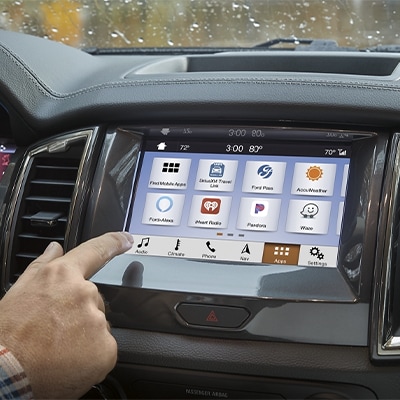 Notable Features
The Ford Ranger offers a few unique features to help you get the most out of your drive, such as:
Ford Co-Pilot360: A suite of driver-assist features to help you avoid collisions
Blind Spot Information System: A driver-aid that can help you change lanes with confidence, especially with the help of trailer coverage
SYNC3: A user-friendly infotainment system compatible with Apple CarPlay and Android Auto
And much more!
Learn more about the 2020 Ford Ranger when you put it to the test at our dealership today!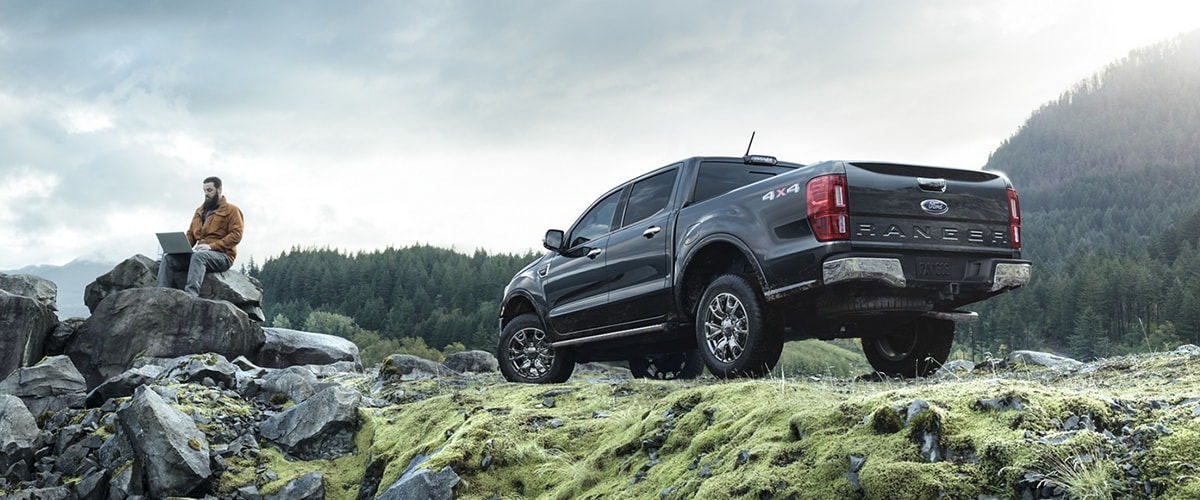 Hours
Monday

8:30 AM - 6:30 PM

Tuesday

8:30 AM - 6:30 PM

Wednesday

8:30 AM - 6:30 PM

Thursday

8:30 AM - 6:30 PM

Friday

8:30 AM - 6:00 PM

Saturday

9:00 AM - 4:00 PM

Sunday

Closed